Behind the scenes we have been working hard to finish our new webshop.
In this webshop you will often find LP Promotions.
Sometimes you will find limited discounted packages of your favorite items.

To visit the webshop please use this link : https://www.lhgenericname01.lc/webshop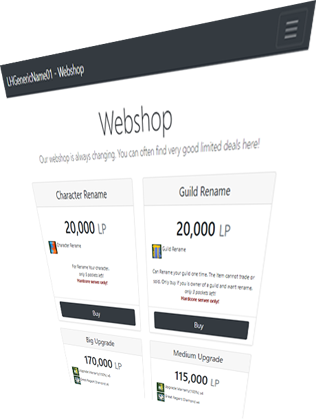 Using the webshop is made as easy as possible.
You just login, pick the package you wish to buy, select the character to receive it on and go to the e-trader ingame to collect the item.