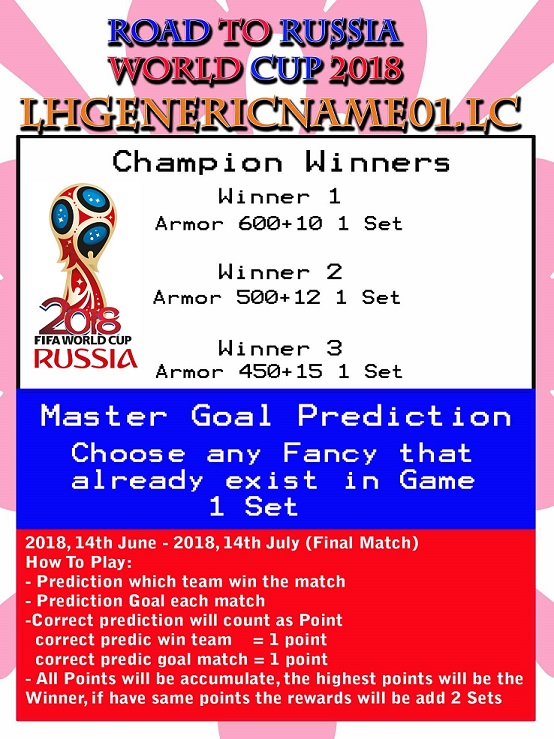 Semifinal Match
Correct Prediction Goal for each Match
Reward Stone Gold Box 1x

Final Match
Correct Prediction Goal for each Match can choose reward below,
Soccer uniform or Cape/Wing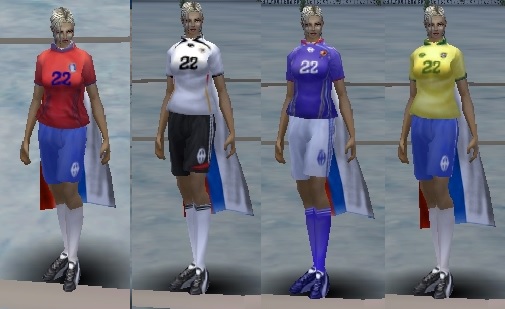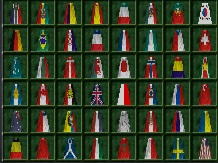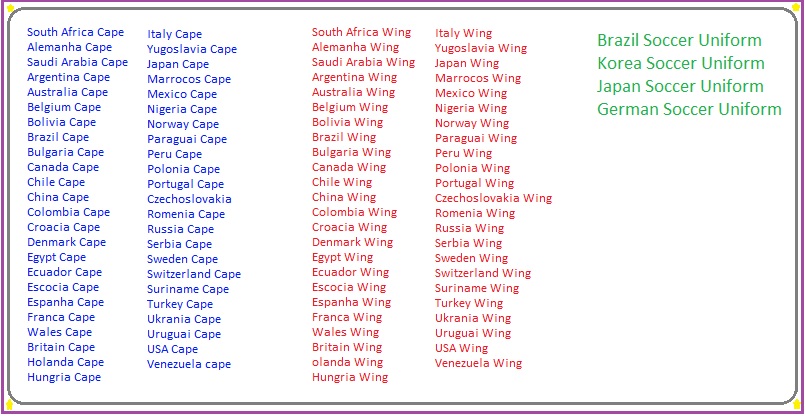 Event Format:
RUSSIA VS Saudi Arabia
Team Winner = XXXX (or Draw)
Prediction Goal = x - x
Example:
Team Winner = Russia
Prediction Goal = 2 - 0 ( 2 is for Russia 0 is for Saudi Arabia, if you write 0 -2 then it mean 0 for Russia 2 for Saudi Arabia)
Rules and Conditions :
- 1 ID Forum for 1 Character.
- You can join both Event, Winner Team and Prediction Goal.
- No Double Post (but you can edit during event).
- Event will open 1hr before Match Start and will close for temporary in the last 30 minutes before Match Start, so you just only have time 30 minutes to make a Prediction Goal and Winner Team.
- Winner must send Message to Bloodborne, ID and charactername that want to recieve the reward.
- Because this is Live Match, GM need to be online, if need something to be change GM will info in a post.
New Updated
* Every win Team Winner and Prediction Goal bonus +1 Point
Update rules:
- Double post with different predictions is not allowed, penalty -1 point, if your point 0 then you get -1
you can edit predictions during event time/topic open
Have fun and enjoy the Biggest Football Event, World Cup 2018