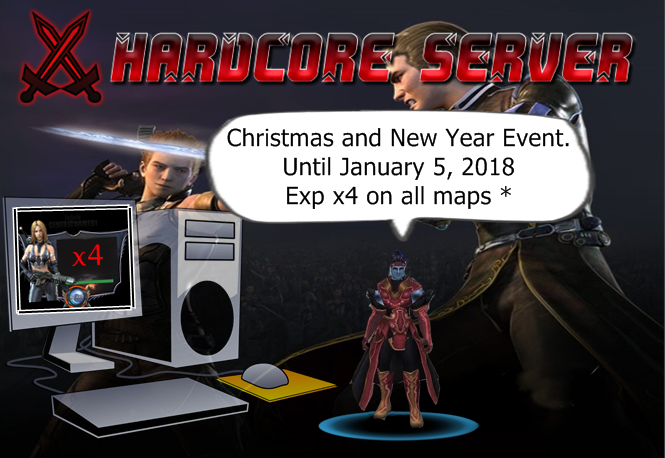 *All maps will be with exp x4 until the beginning of 2018. Only the

Mobius Event will be with Normal Experience.
We realized that many players only play during the Mobius Event, so we decided to do this event to make the other maps give the experience similar to Mobius.
Randomly on Weekends and a few days of the week

we will do Event

Exp x5 until x7 and Accumulation Event.
We will also randomly make Event Exp and accumulation event during Mobius Event, but will be separated from other events.
The Marboden map, where Boss Brutal Drake is born every 7 days and as a prize the set Hero for 7 days for the char of each race that has more damage in it, will always have a bonus of att, HP, def and drop for help the players to kill it.
Stay online and enjoy.