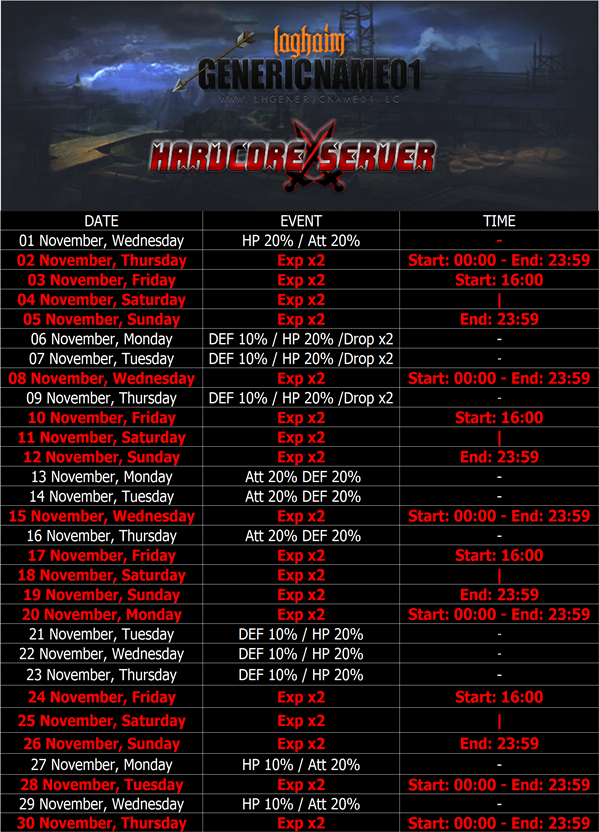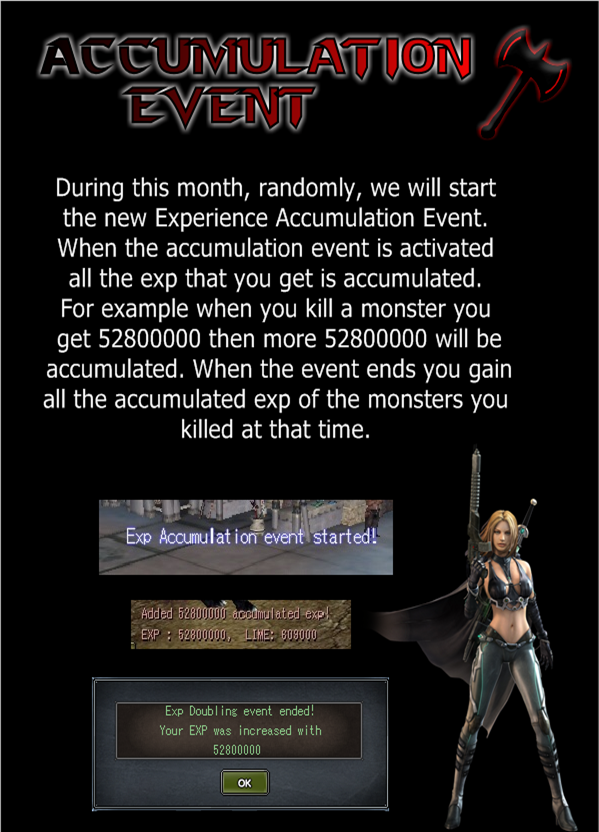 We will also do event X3 and X4 surprise. It will only be announced in the game.
Please read:
If you are offline when Accumulation Ended then when you login again you will get Experience accumulated but if this experience is enough for level up, your level no change.
Only when you change for next level your level is fixed. (you will change of 380 to 382 for example)
We want fix this probelm soon, but for now when you play with Accumulation Event is better let character online in game until event ended, then this problem no happen.