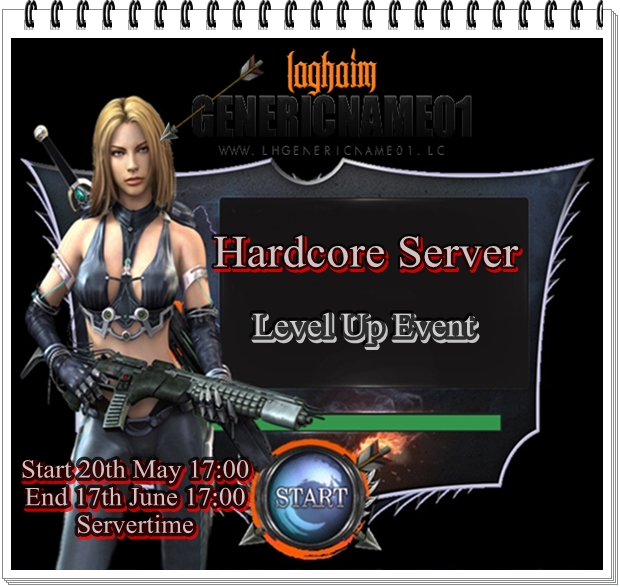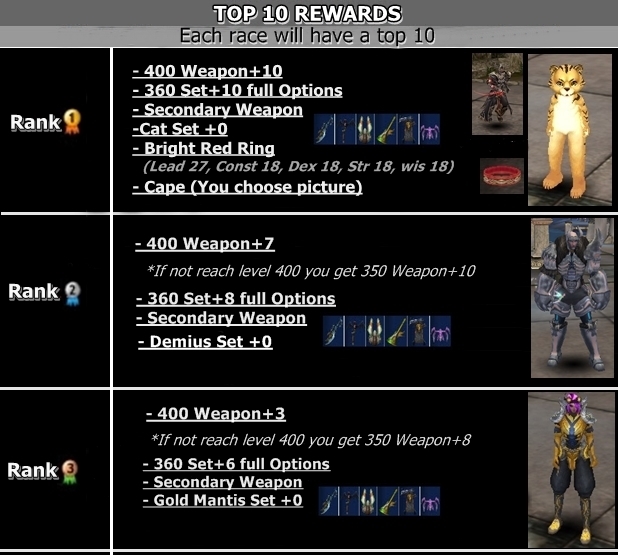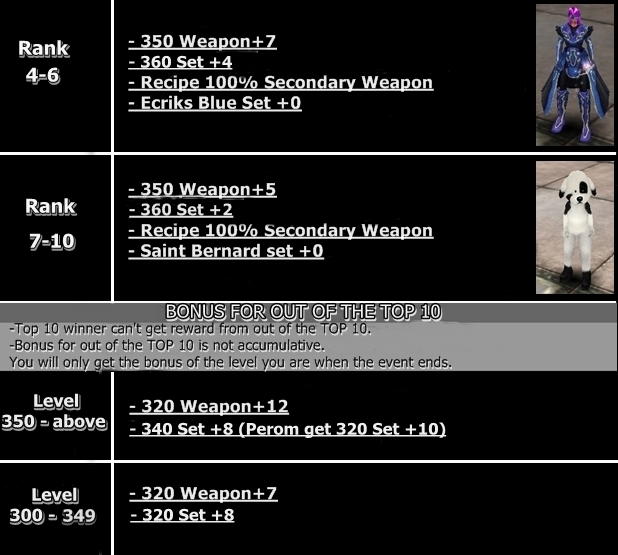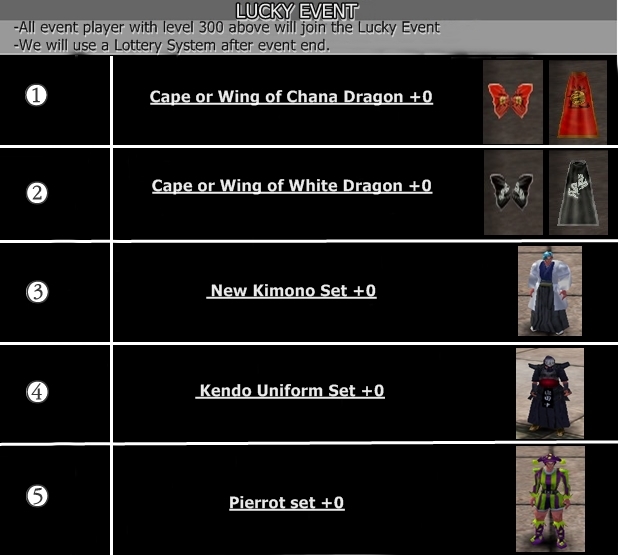 Event Character Name Format HARD0000 - HARD9999

Different names will not be accepted and will not receive rewards.
So be carefull when making the character.
Rules:
- Do not kill, attack or disturbing Event Chars (3 days ban - First Offence. 1 week ban - second offence)

- Perom & Hibrider Race can directly create Event Chars (No need a other eventchar)

- Can use old or new ID
- All prizes will be according to the race created.

- If you rename an old character to Event Charname, we'll see and you will be banned permanent and disqualified

- All others ingame rules of the game are also valid for this event

- All cases of level up disturbance during the event require concrete proof. No images will be accepted, only videos that really show an insistent disturbance. All cases will be analized by team staff.
FINAL RANKING TOP10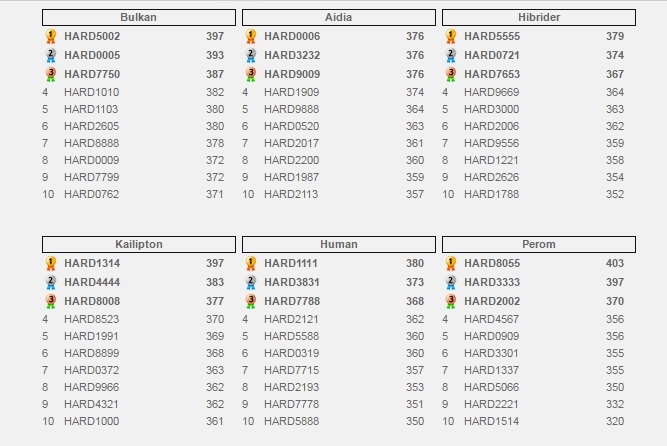 - TOP1 players need to open a ticket to choose which character they want to receive the Bright Red Ring (Item cannot trade).
- TOP1 players also need to send a message in the Forum to Administrator with the image want to put on their cape.
- All TOP10 Bulkans need to open ticket to choose sword or axe.
- All TOP10 Hibriders need to open ticket to choose Duall Sword or Hammer.
- The other players in TOP10, do not need to open ticket, because there is nothing to choose, the items will be sent directly to the event char in npc e-trader in lost realm as soon as possible.

- Players "Out of TOP 10" must wait, we will put a link in the site to receive the prizes automatically. When done we will announce here.
- Lucky Event will be made after all rewards sended.

Thank you all for participate of Event.
Rewards for out of TOP10 available now!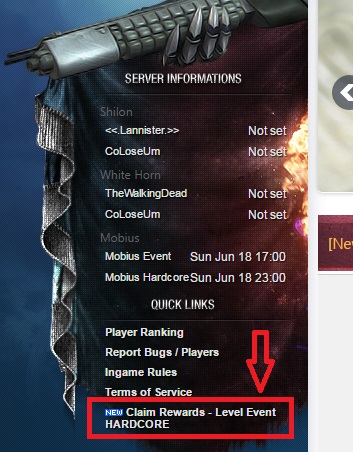 LUCKY EVENT WINNERS
1 - Cape or Wing of Chana Dragon+0 - HARD2233
2 - Cape or Wing of White Dragon+0 - HARD8989
3 - New Kimono Set+0 - HARD0216
4 - Kendo Uniform Set+0 - HARD0009
5 - Pierrot Set+0 - HARD0857
Prizes will be sent to the winning EventChar in the next hours.